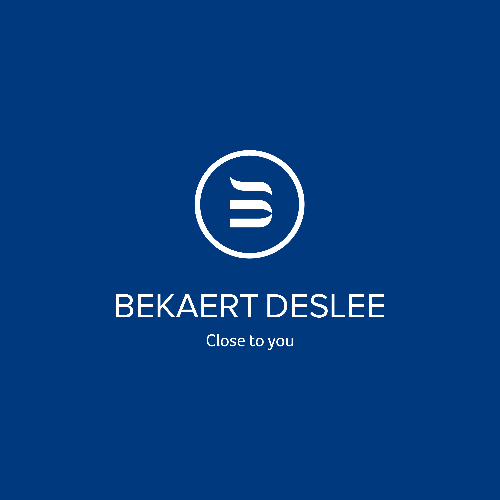 Business Development Manager B2B (expert Textiles / matrasses)
Waregem (HQ)
Het bedrijf
BekaertDeslee, with headquarters in Waregem (Belgium) is the world's leading specialist in the development and manufacturing of woven and knitted mattress textiles and covers.
With 8 business units worldwide, spread over 23 countries in 5 different continents, the company is part of the financially stable Haniel Group (Germany). More than 3900 employees worldwide (185 of which work in Waregem) ensure an annual turnover of no less than € 350 million.
The purpose of BekaertDeslee is to improve the lives of many, for generations, enabling the planet to sleep better. Therefore, the company focuses strongly on R&D, innovation, sustainability and close cooperation. Core values of the company are honesty, respect, collaboration, accountability and initiative.
To support further grow in the European and UK market, BekaertDeslee is looking for an enthusiastic and motivated Business Development Manager B2B to enforce its sales team.
Jouw functie
As a dynamic Business Development Manager B2B your main focus will be looking for new opportunities for the matrass cover department of BekaertDeslee and expand commercial activities in Europe. You will be working closely with the rest of the European sales team as well as with the internal sales officer.
Your responsibilities:
You retain and develop existing customer portfolios, through active prospection and frequent contact with clients.
You have an excellent knowledge of the industry of mattress covers and textiles and know how to respond to the needs of potential clients.
Thanks to your market insight and business sense you explore new opportunities and potential customers, present to them, ultimately convert them into clients, and continue to grow business.
You are a strategic hunter: you set up and implement a sales budget, follow up results and take action where needed.
You follow up trends, market evolutions and competition positions to ensure that BekaertDeslee can anticipate on commercial opportunities. You remain up-to-date on industry news. You link the information to the internal departments: sales teams, customer service, design and confection specialist, with whom you work closely together.
You will spend at least 50% of your time abroad (within the whole of Europe). You take part In European Sales Meetings.
Jouw profiel
Bachelor or Master's Degree with a first experience within international B2B sales.
Experience or affinity with mattrass production is a must.
You are a strong commercial talent and mature negotiator.
You have a head for business and are willing to go the extra mile.
You easily communicate with c-level, purchase and product development partners. You are a good listener and you continually adapt to your interlocutor.
Others describe you as a highly motivated and dynamic person who is flexible and adaptable.
You are a result driven team player with ownership and entrepreneurship.
You are fluent in English, both spoken and written. Other languages are a plus.
Aanbod
A challenging international position with a lot of independence and room for initiative.
The opportunity to grow within a financially stable and successful global player.
A competitive salary with extra-legal benefits.
Deel deze vacature
Locatie
Waregem (HQ)
Contactpersoon