Product Marketing Specialist (LED /IPD)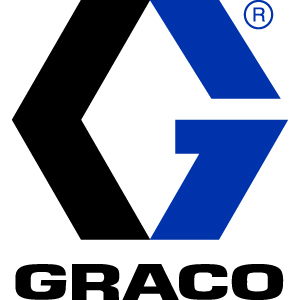 Het bedrijf
GRACO (www.graco.com), a strongly growing US company, is part of your daily life: they pump the peanut butter and mayonnaise into your jar, the filling into your cookie, and the oil into your car. They glue the soles of your shoes, the glass in your windows and pump the ink onto your bills. GRACO is the most innovative developer of an incredibly diverse range of fluid management technology systems for various markets: food, construction, aviation, oil and gas, energy, electronics, transport, packaging, automotive etc.
To support the growth of GRACO's EMEA HQ in Maasmechelen (120 employees), we are looking for 2 driven, creative and international oriented technical Marketing profiles:
a Product Marketing Specialist for the Lubrication Equipment Segment
a Product Marketing Specialist for the Industrial Segment

Jouw functie
As a Product Marketing Specialist , you will contribute to incremental divisional sales, profit growth and market share, by developing and introducing new product improvements. Your challenge:
Support various departments (Quality, Training, Engineering, Customer Service) in product improvement, training, setting up product configurations and product inquiries.
Provide product specific sales and marketing tools to enable the sales personnel to negotiate profitable product sales through customer perception of technical merit, capability and supplier preference.
Create pricing for new product in line with market, competition, product families and margin expectations. Conduct regular (re)pricing exercises.
Provide forecast data to enable relevant logistical preparation and planning.
Stimulate Graco equipment preference by visiting distributors and end users in various market segments. Analyse competitive product offerings.
Determine overall product strategy, work with Sales and Trade Marketing to translate this into a go-to-market strategy, coordinate product launches.
Build business cases from new product proposals.
Jouw profiel
Engineering degree with strong marketing feeling or Marketing degree with broad technical experience.
At least 3 years of experience within an international, technical or industrial environment.
Important competencies: a good business acumen, a methodical approach, innovative/creative mindset, good commercial feeling, excellent interpersonal skills, presentation and training skills, sensitive for cultural differences.
Professional use (spoken and written) of English. Knowledge of Dutch, French and/or German and/or other European languages is an advantage.
Willing to travel frequently (30 %, in Europe, always short periods).
Work location is in Maasmechelen.
Aanbod
Full-time contract of indefinite duration.
Competitive salary with extra-legal benefits.
Challenging and international work environment.
GRACO definitely has an eye for continuous learning so you will get all opportunities to develop your talent!
Stimulating working atmosphere together with diverse sports facilities.
Locatie
Maasmechelen
Opdrachtgever
Graco
Publish date
18-04-2019
Contactpersoon
Solliciteer op één van onze vacatures